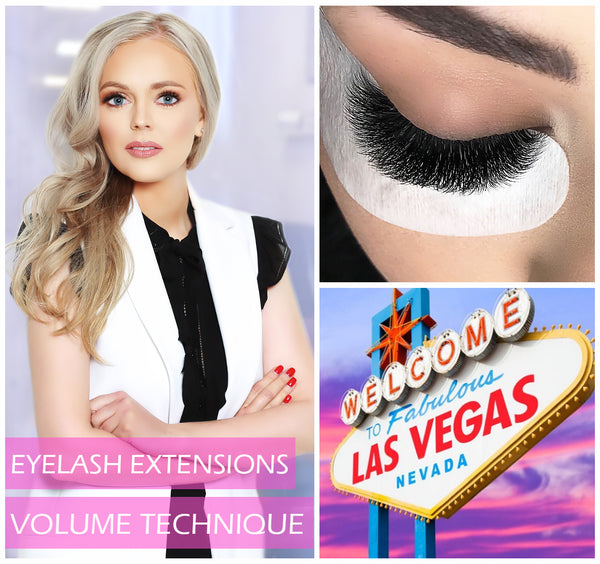 VOLUME TECHNIQUE GROUP TRAINING - FULL 2 DAY PROGRAM
Full 2 Day Program. Certification and kit are included, practice models and lunches are provided. *Products in the kit vary, value $300

Master - Instructor: Anna 
Founder of Mallyna® Lash and Brow®
International Lash and Brow Trainer.
CLASS INCLUDE:
Volume Kit
Learning directly from a top Russian eyelash master
Small groups
Hands-on training
Certificate of Attendance
Continuous support 
Volume Kit Contents :

1 x 0.10 Mixed Tray
1 x 0.07 Mixed Tray
1 x 45 Degrees Tweezers
1 x Volume Tweezers
5 x Bio-Gel Eye Pads (6 Par)
1 x Pack Microbrushes
1 x Primer
1 x Remover
1 x 10 ml. Adhesive 
1 x Pack Large Mascara Wands
1 x Folder
1 x Pen
1 x Certificate of Attendance
1 x Cosmetic Bag
1 x Lash Plate
1 x Medical Tape
1 x Pack Glue Rings
DAY 1
Lash History
Lash Types
Product Knowledge
Lash Selection
Volume tweezers selection
Adhesive and It's Secrets
Allergy and Contraindication
Weight and Ratio Perfect Formula
Damage vs Weakness
Refills Does and Don'ts
Styling Effects
Common Mistakes
Fan Creation Procedure

DAY 2
Work Space Set Up Hands-on Practice;
Class Bonuses:
Client Assessment
Business of Lashes
Photography For Lash Artist
90 Days Mentorship program
*Due to high demand and limited spots availability training deposits are not refundable. A minimum of 15 days notice prior to event start date must be provided for us to reapply your deposit to another class of your choice.
Location:
MALLYNA® LASH & BROW LOUNGE
Las Vegas, 89148