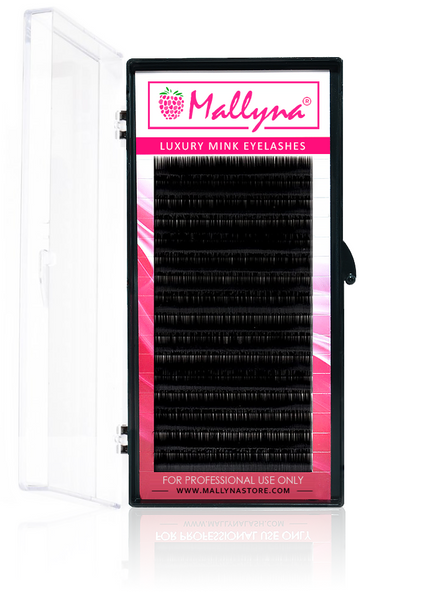 LUXURY FAUX MINK LASHES CC-CURL
Our Mink Lashes (faux mink) are made from premium mink and are silky smooth for a more natural feel and look.  They are feather light making them comfortable to wear.  Their medium delicate shine they are perfect for client's who want natural, beautiful, long-lasting eyelash extension. Our trays all have 16 rows and over 4000 lashes per tray. Each tray includes over 1600 lashes.
Premium mink lashes
Rich silky smooth black color
Create a fuller effect
Holds curl
Feather-light
Medium-Delicate Shine
Safe for natural lashes
Hypo-Allergenic
Available in mixed length or single length sets
Add to wishlist
I recommend it! These are pretty and amazing...
I recommend it! These are pretty and amazing for the price. They are amazing quality. These lashes are light, fluffy and easy to work with. They feel soft and apply nicely to the eye. These are the most comfortable lashes I've ever owned!