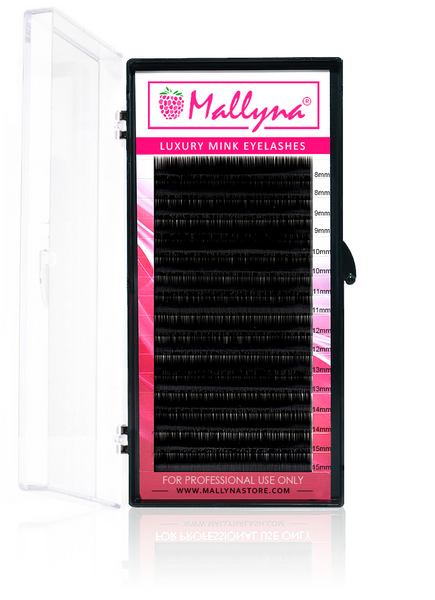 LUXURY FAUX MINK LASHES (MIXED TRAY) 8-15mm
Our Mink Lashes (faux mink) are made from premium mink and are silky smooth for a more natural feel and look.  They are feather light making them comfortable to wear.  Their medium delicate shine they are perfect for client's who want natural, beautiful, long-lasting eyelash extension. Our trays all have 16 rows and over 4000 lashes per tray. Each tray includes over 1600 lashes.
*All our lashes are made from 100% Synthetic fiber.
Premium mink lashes
Rich silky smooth black color
Create a fuller effect
Holds curl
Feather-light
Medium-Delicate Shine
Safe for natural lashes
Hypo-Allergenic
Available in mixed length or single length sets
Add to wishlist