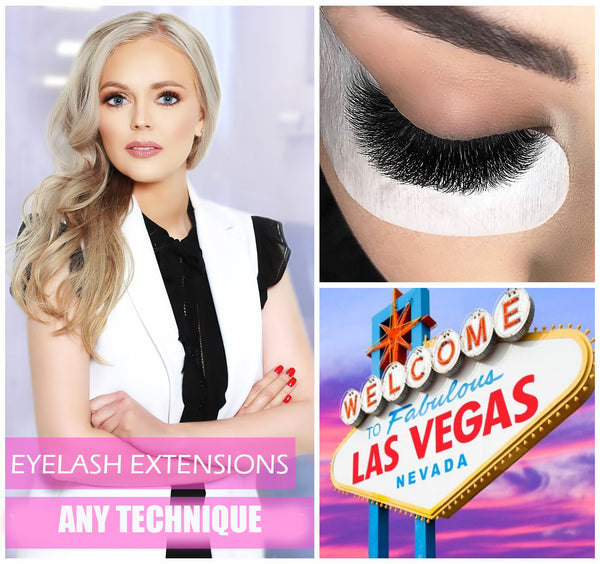 ANY TECHNIQUE PRIVATE TRAINING - FULL 2 DAY PROGRAM
Full 2 Day Program. Certification and kit are included, practice models and lunches are provided. *Products in the kit vary, value $300

Master - Instructor: Anna
Founder of Mallyna Lash and Brow®
International Lash and Brow Trainer.

CLASS INCLUDES:
Training Kit
Learning directly from a top Russian eyelash master.
Small groups
Hands-on training
Certificate of Attendance
Continuous support 
Classic Kit Contents:

1 x  Mixed Lash Tray
1 x  Mixed Lash Tray
1 x 45 Degrees Tweezers
1 x Volume Tweezers
10 x Bio-Gel Eye Pads (10 Par)
1 x Pack Microbrushes
1 x Primer
1 x Remover
1 x 10 ml. Adhesive 
1 x Pack Large Mascara Wands
1 x Folder
1 x Pen
1 x Certificate of Attendance
1 x Cosmetic Bag
1 x Lash Palette 
1 x Medical Tape
1 x Pack Glue Rings

DAY 1 – Safety & Sanitization Review
Lash History;
Lash Types;
Product Knowledge:
Lash Selection;
Adhesive and It's Secrets;
Application Tools;
Allergy and Contraindication;
Natural Lash Health;
Weight and Ratio Fundamentals:
Eyelash Extension Refill and - Removal Procedure;
Basic Styling and Lash Mapping;
Common Mistakes;
Lash Application Procedure;
DAY 2
Work Space Set Up Hands-on Practice;
Lash Mapping 101;
Class Bonuses:
Client Assessment
Business of Lashes
Photography For Lash Artist
90 Days Mentorship program
*Due to high demand and limited spots availability training deposits are not refundable. A minimum of 15 days notice prior to event start date must be provided for us to reapply your deposit to another class of your choice.

Location:
MALLYNA LASH & BROW® LOUNGE
Las Vegas, 89148